2048 Bears
---
Jeux de puzzle 2048
---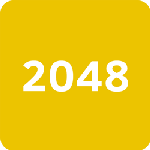 Dans cette version HTML5 du célèbre 2048, utilisez les touches fléchées pour déplacer les tuiles. Lorsque deux tuiles avec le même chiffre se touchent, ...
---
Link together at least two bubbles of the same value to merge them into new bubble with double value. Maximize your score by using powerful boosters and climb ...
---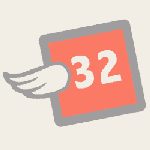 Flappy 2048 is a fun adventure game to fly and match the blocks. Fly the block and make it match with the same number tile and increase the number to ...
---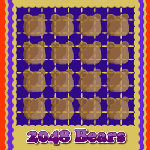 2048 Bears
Jouer sur smartphone ou tablette
Publié le 17 Mars 2023 - Joué 35 fois.
Welcome to 2048 Bears, have fun in this fantastic game where you will have to try to join the same pairs to increase their number, score as many points as possible and increase your bestscore, what are you waiting for?? Go play 2048 Bears now and have fun!!!
J'aime ou J'aime Pas
---
Soyez-le premier à poster un commentaire
---
Copyright © 2006-2023 DIVERTISSEZ-VOUS.com. Tous droits réservés.